Partners in Breaking the Silence of Invisible Battle Wounds
A special thank you to our partners who assist our efforts by spreading awareness, providing content, and extending our network of resources. our ability to impact the Lives of Veterans and their families is directly related to these partnerships. These collaborative efforts allow us to increase the sharing of critical services for veterans, caregivers and their families in crisis.
Nonprofit Collaborations
Improving programs & outreach -
VetLinks.org recognizes the value of consulting, outsourcing and training with other nonprofits. We hope to build upon programs servicing veterans with PTS by funding processes, connecting our expanding resources, and sharing administrative roles. If you are seeking an alliance to share information and aid in the delivery of your PTS resources, please contact us today.
Speaking Engagements
the caregiver, Families & PTSD -
VetLinks.org continues to challenge communities of health care professionals to better understand the underserved veterans needing mental health care. PTS treatment is often complicated with dual diagnoses of Traumatic Brain Injury (TBI) and Substance Use Disorder (SUD). Our Founder and President, Jessica Kavanagh, presents the effects of PTS on the family, the caregiver, and the veteran. She shares her powerful story and the intense struggle with the VA's talk therapy program and the overprescription of opioids throughout her late husband's battle with PTS. Jessica gears her engagements towards future health care professionals, health care educators, and faculty.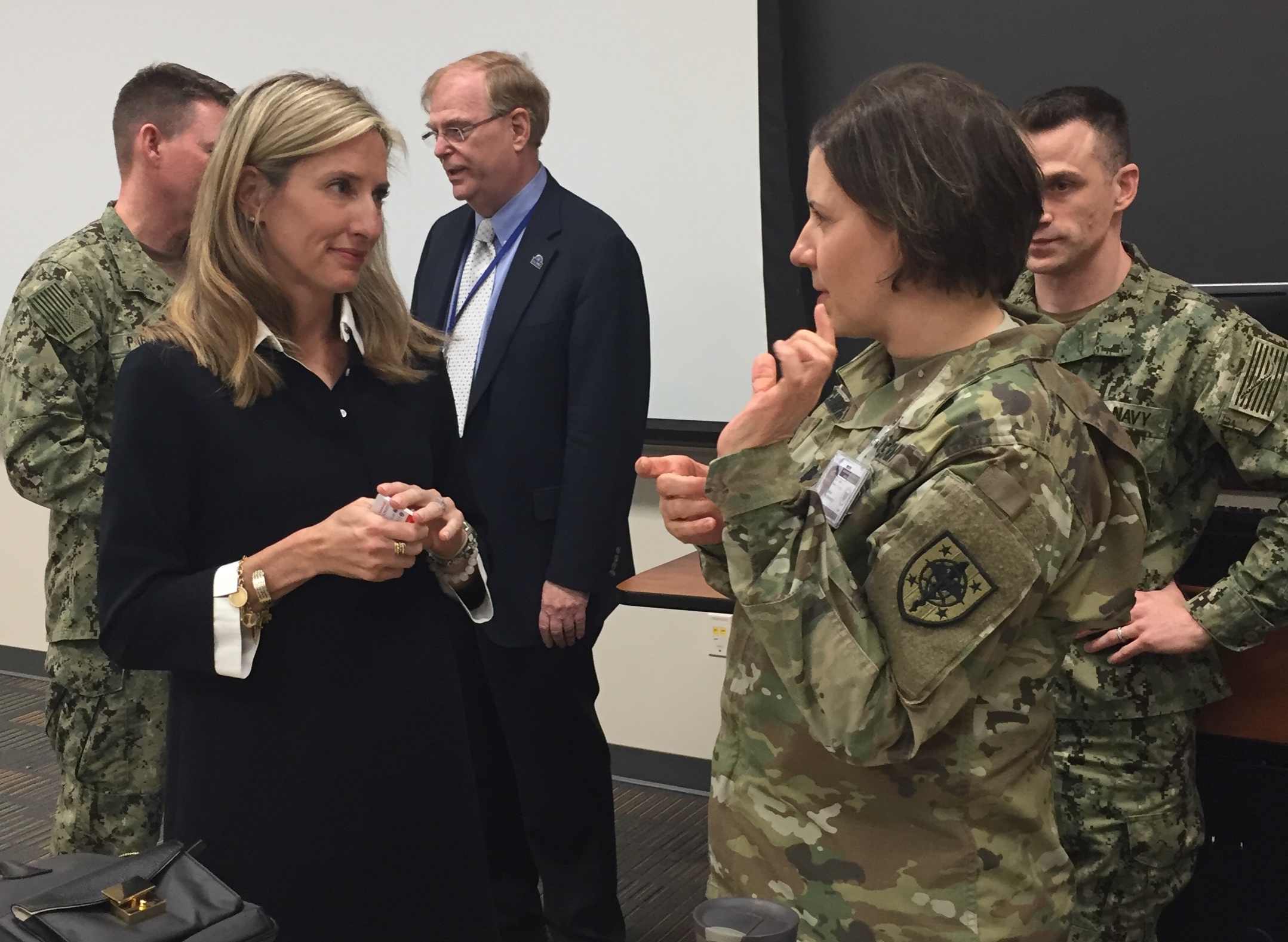 Request More Information about Teaming Up.